Mountain Jam offers a wide array of food options for all tastes and dietary restrictions! We're working on getting set for 2017, but check out the vendors from the 2016 festival below.
---
American Glory BBQ
Serving Wood-smoked BBQ!
---
Bees Knees Grill
Bees Knees Grill serves festival-goers hot sandwiches made from fresh ingredients, and herby drinks to keep you happy, healthy, and hydrated!
---
Ben & Jerry's
Iconic Vermont Ice cream!
---
Big Kahuna Funnel Cakes and Corn Dogs
Delicious desserts and finger foods ranging from fried Oreos and Snicker Bars to Italian Sausage and fried pickles.
---
Carmelo's Wood Fired Brick Oven Pizza
Gourmet Wood Fired Brick Oven Pizza.
---
Empanada Guy
Empanada Guy is one of the fastest growing Gourmet Food Trucks in NJ. We not only specialize in empanadas but other Spanish dishes. We make ours in various flavors: Beef, Chicken, Cheese, Mexican Chorizo, Lobster, Crab, Vegetable, Ham & Cheese, Guava & Cheese, Pulled Pork and Apple Cinnamon and then enclose them in flour dough.
---
Empire Concessions
Serving Chicken & Sirloin Tip Dinners.
---
Everything About Crepes & Baguettes!
Serving A Fine Selection of French Crepes and Baguettes Sandwiches.
---
Gouda Boys
Unique and modern take on classic comfort foods, house smoked brisket, pulled pork, gouda mac & cheese, Old school milkshakes & Road Warrior Pizza.
---
Gourm-Asian Food Truck
Asian with a Flair! Sesame Chicken, Fried Rice, Fried wontons, Asian Fish Taco, Asian Veggie Noodle Bowl, Wonton Nachos and more!
---
Harvest Moon Kettle Corn
Serving Kettle Corn, Bavarian Roasted Nuts & Ice Cold Ice Tea!
---
Jamaica Choice
Farm fresh, local ingredients, vegan and vegetarian options, family friendly. Upstate NY's #1 Caribbean Restaurant. Tasty Not Spicy!
---
Meltdown Gourmet
Serving a variety of grilled cheese creations. Try our signature BBQ chicken Mac and cheese!
---
Military Moms Food
They specialize in homemade comforts! Meats braised daily, sauces all homemade, slaw freshly cut and pickles right from the garden!
---
Mom's Food
Grilled burgers, grilled steaks, chicken fingers, fries, falafel & hummus, gyros, grilled pretzels & fresh lemonade.
---
Passarelli's
Italian Hotdogs & Sausage, Rib-eye Steak, & Breakfast Sandwiches All Day!
---
The Pizza Emporium
Fresh Dough NY Pizza with a wide assortment to choose from!
---
Scotty Good Foods
Scottie's offers sweet and hot italian sausages, bratwurst, fresh made potato pancakes and fresh loaded baked potatoes. They're located stage-side in the venue.
---
Shady Grove Wraps
Serving Wraps, Pasta, Specialty Fries & Breakfast!
---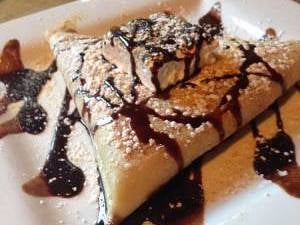 The Skinny Pancake
A Vermont Creperie serving sweet & savory crepes.
---
Taste Budd's Cafe
Serving Gourmet Coffees, Cocoa, Teas, Signature Cookies, Muffins & Scones!
---
Texas Tornado Chips
TornadoChip potatoes are served with cheese and other toppings. They are awesome! Their fried pickles are the best.
---
Thai B.B.Q
Serving Veggie Pad Thai, Teriyaki Chicken Rice Bowl & Teriyaki Chicken Pad Thai!
---
Thai Jasmine
Serving Pad Thai and Rice with Garlic Chicken on a Stick, Chicken Sasimi, Beef Teriyaki or Tofu & Thai Spring Roll.
---
Uno Bella
Uno Bella presents a seafood connection with delicious coconut shrimp!
---
World's Best Sundae
Serving Ice Cream, Sundaes, Floats, & Frozen Cappuccinos!
---
Yakisoba's Noodles
Serving Stir-fried Noodles & Chicken Teriyaki!